Our A/C went out Thursday night. I am SO GRATEFUL I rent. That's the 3rd it's gone out this summer. And I haven't had to pay a dime to get it running again. In addition, my landlord has had to replace the back wall of our laundry room, a section of the roof due to leaks and so on.
It just continues to show me, how wise it is for me to just rent a home at this stage in my life. I'm also very grateful for a landlord that jumps on these types of maintenance issues. I have not waited more than a single day for A/C repairs and the other issues were contracted out as soon as I reported them.
I have heard horror stories of what other tenants have had to deal with. We have been really blessed to never have been in those types of situations.
This Past Week's Spending
Overall, I am happy with this week's spending. As anticipated there were some unexpected/unplanned for costs with History Buff moving in. But even with those, I didn't end up too far over for the week and they really were required expenses.
DescriptionAnticipatedActual
Income *after taxes$464$450
Gas($35)($41)
Volleyball – entrance fees($5)($15)
Sea Cadet Insurance$50$100
Insurance Payment($100)
Furniture for History Buff??($352)
History Buff Driver's License($32)
Medicine Co-pay($2)
History Buff ACT scores($26)
Total$474($18)
Notes
History Buff, Gymnast and I attended an unexpected and previously unscheduled volleyball game for Princess. That's why the cost was higher than expected.
Sea Cadet has decided to pay his insurance on a bi-weekly basis rather than weekly, which makes sense since those are his pay days. I immediately put that money toward our auto insurance.
After shopping around for a couple of days, I decided the best option for History Buff's bed was the same place I got all of ours last spring. But the cost for the exact same bed is almost a $100 more now! Ugh! But as I've told the kids, they each have a bed they can take with them when they move out. I know kids do not need full size beds, but with them all being so close to spreading their wings and leaving the next, my logic is that this will save me from feeling the need to help them purchase an "adult" bed when they move. This is the bed I purchased him from Sams Club.
I also paid for History Buff to get his GA Drivers License and wanted to get that done as quickly as possible since we will want in state tuition when he goes on to get additional schooling (after he finishes high school.)
We needed to send his ACT scores to the local colleges where he will be dual enrolled which also had to happen as soon as possible since registration opens in just over a week.
I believe I'm done with the unexpected moving in costs for History Buff. He has already begun schooling and will take the placement tests at the local community college to confirm his acceptance for dual enrollment next week.
He is looking for work, and has two more paychecks coming from the two jobs he left in VA. Hopefully he will have enough to cover his bills until he gets a job. I've not decided what I will do if he doesn't. He has a monthly car insurance bill and cell phone bill to keep up with.
One Caveat to No Spend Month
I/we are ready and committed to No Spend Month which begins for us today! Yeah! I'm excited to see what my buffer looks like at the end of the month. And still haven't worked out a budget for our Texas trip over Thanksgiving, but it's rolling around in my brain.
I have decided to allow one splurge during the month of October. We are going to do a small family celebration. Our blended family was formed on October 5th, 2011 when the twins were placed with us by the US Foster Care system. They were 12 years old, two weeks from turning 13. Their adoption was finalized in October, 2013 just before their 15th birthday.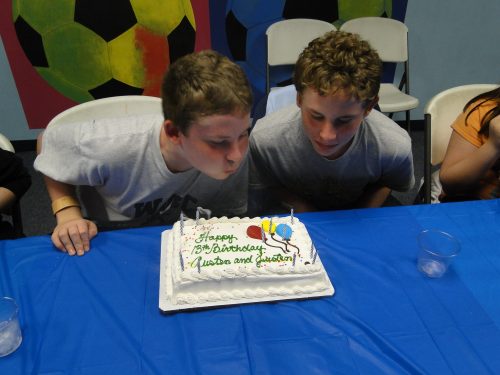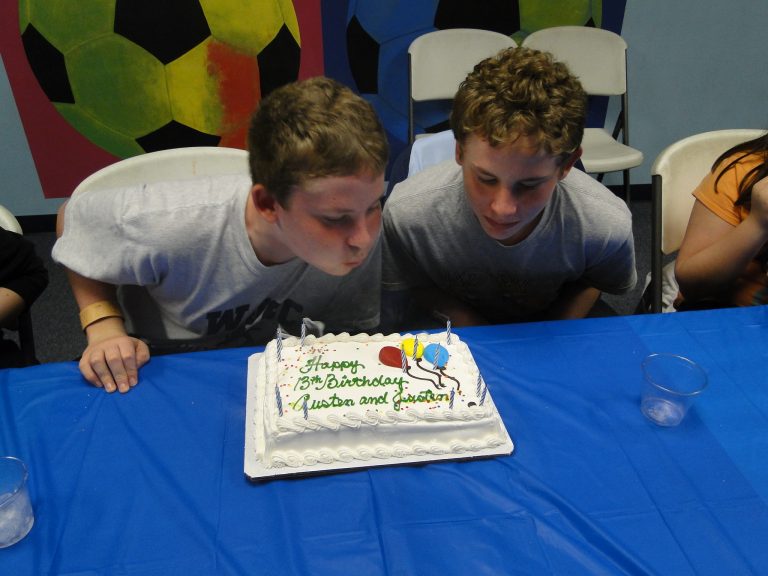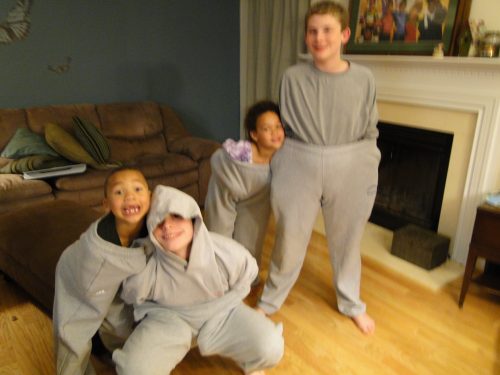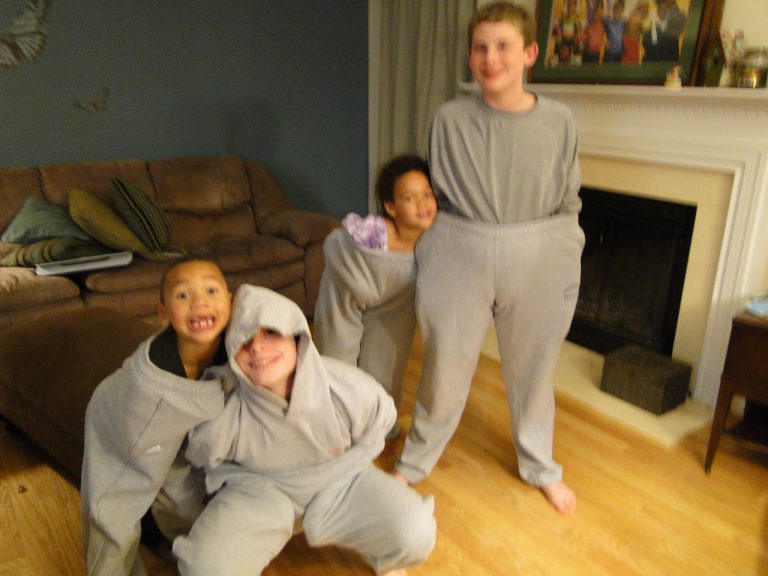 We used to celebrate every year by going to the local paint on pottery place and each making a piece with the number of years we had been together, and then out to eat. We haven't been able to do that in a number of years. Between financial problems and then History Buff moving out, well, we haven't celebrated much at all in regards to our family.
But What to Do…
I have decided that we will do something this year. But I'm not telling the kids. And haven't decided what. There is a paint on pottery place a town over. And it would be nice to carry on that tradition. But it can be pricey based on what you choose and we really don't need any more coffee mugs (typically the cheapest option.)
I don't want it to just be a meal out. I want it to be memorable and I want them to have something to hold on to afterwards, a momento to help them remember this. It's important and it's our first year back together after almost 2 years of living apart.
Give me your suggestions, any and all are welcome. Price is a factor, I don't want to break the bank especially since this is a splurge during No Spend Month.
The post Hope's Actual Spending – Week of 9/21 appeared first on Blogging Away Debt.
Read more: bloggingawaydebt.com