The need to replace or add dock levelers is more common than many people think. While levelers can last for decades, the day will finally come when new ones are a good idea. An expanding warehouse, factory, or other site may also need more levelers as shipping and storage areas are modified to accommodate more traffic. If you're in the market for dock levelers Toronto keep these four factors in mind. Doing so will make it all the easier
Decide on Hydraulic or Manual Levelers
There's a lot to be said for going with both types of levelers. Hydraulics definitely make it easy to use a control panel or lever to position the leveler to the perfect height without placing and stress on the back or knees. At the same time, opting for a manual leveler does mean if the power is out, you can still adjust the leveler and get the goods in and out with relative ease.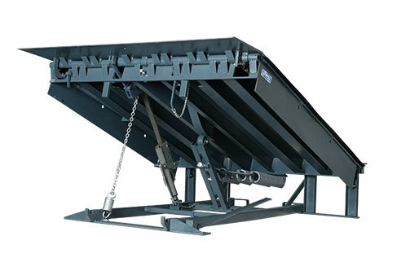 You could opt for a mechanical dock leveler with a complete hydraulic system that's augmented with a manual override feature. This approach allows maximum flexibility and prepares you for just about any eventuality.
Think About the Weight Capacity
Various Toronto dock levelers are capable of supporting different amounts of tonnage. When you're looking at different models, consider the total amount of weight it will have to support at any given time. It's not just the freight that you're loading or unloading. Take into consideration the weight of the lift trucks that will move back and forth over the leveler. It's not a bad idea to add another 10% to what you project is the maximum amount of weight bearing that is anticipated. Thinking ahead will ensure that the levelers are up to the task even if you begin to deal with heavier objects at some point.
Height Range Matters Too
Trailers come in several different heights. There's also the issue of flatbeds that may bring in containers that are ultimately destined for shipment overseas. The loading dock levelers that you choose must have an adjustable height range that will cover just about everything between a local delivery truck and trailer to something more suitable for LTL and TL freight.
Remember that the ideal height translates into greater safety for anyone who is working in the area. That includes the lift driver as well as the shipping clerk who is monitoring and likely checking off the inbound or outbound freight.
Placement Makes a Difference
Do think about the placement of each dock leveler that you plan on installing. For the outdoor loading dock, opt for something that will hold up well to all sorts of weather. Space them out so there's enough room for the maximum number of trailers to be backed up to the dock at any given time. If you use levelers inside warehouses or as part of a plant floor setup, do ensure there's room for lifts to travel up and down on multiple lifts as a way to speed up stocking the storage of raw materials.
If you're not sure what sort of levelers would work right for your space, talk with an expert at Universal Overhead Doors & Equipment today. Discuss the area where the levelers will be installed, the amount of usage and weight involved, and any features that would make things easier for your employees. It won't take long to come up with a solution that provides excellent performance for years.