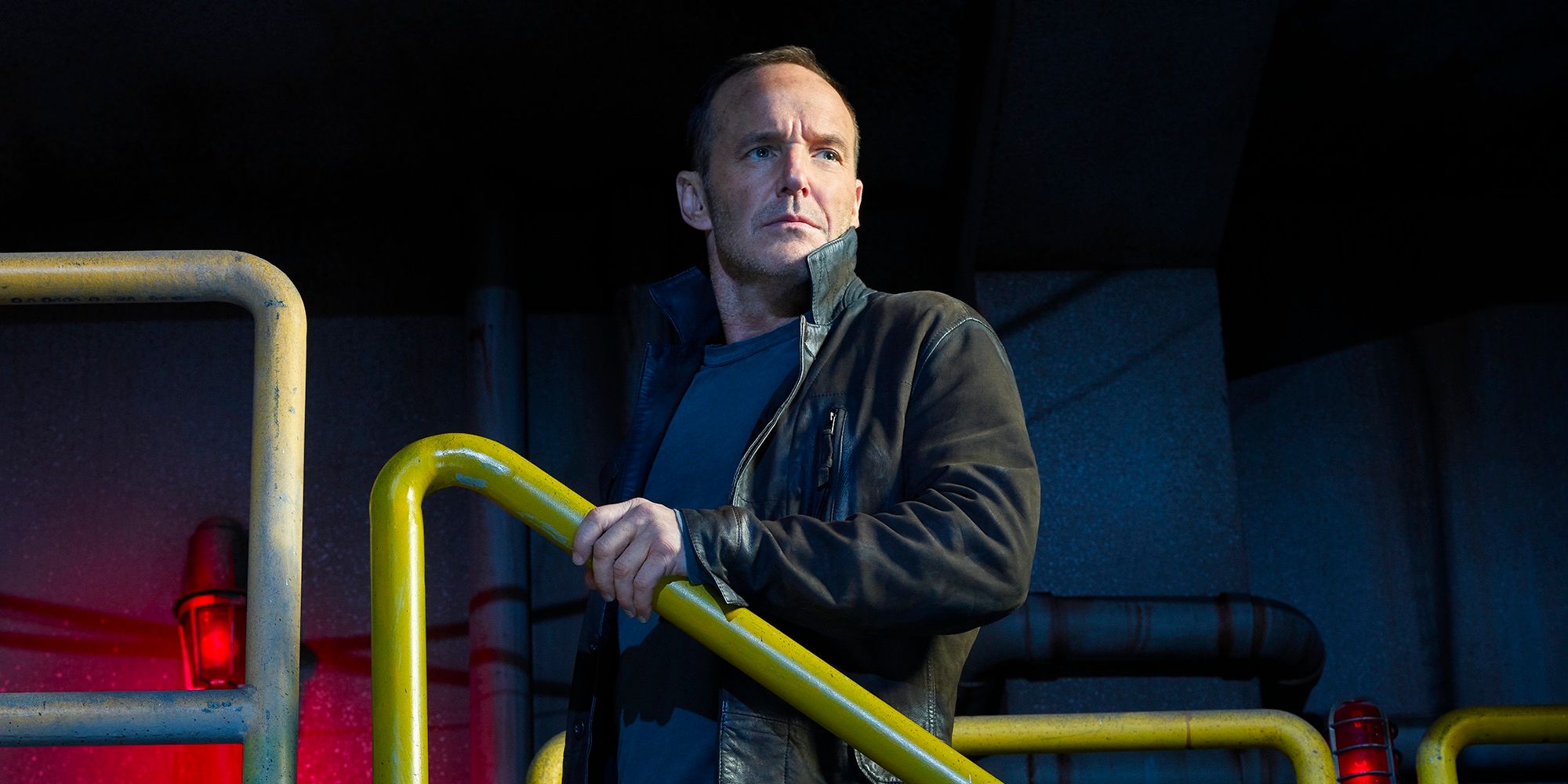 Clark Gregg is set to return to Agents of S.H.I.E.L.D. as the director of season 6's premiere episode. The actor had met with showrunners in May about potentially returning to the series, though it's unclear if he plans on returning in front of the camera in the new season.
Following the The Avengers in 2012, ABC picked up Agents of S.H.I.E.L.D. to resurrect fan-favorite Agent Phil Coulson. In the series, Coulson took over as the Director of S.H.I.E.L.D. and helped build the agency back up following Hydra's takeover. Season 5 sent Coulson to space in a life or death situation, which is why the fifth season was given such a complete finale due to the fact that the show's future hung in the balance; fans were unsure of the show's future on the network. Now that season 6 is confirmed and is moving forward, Gregg will make his way back to Agents of S.H.I.E.L.D. – but behind the camera.
Related: Captain Marvel May Digitally De-Age Clark Gregg 'A Few Years'
The official Agents of S.H.I.E.L.D. Twitter account revealed that Gregg will be directing the season 6 premiere episode entitled "Missing Pieces." The episode is written by showrunners Jed Whedon and Maurissa Tancharoen. Gregg's presence will only be felt behind the camera, as Coulson is not anticipated to appear onscreen. The season 6 premiere will mark the second episode Gregg has directed. The actor's first turn as director came with the season 5 episode, "Fun & Games."
Agents of S.H.I.E.L.D. began production on its new episodes last week, and details about the upcoming season have been finding their way to fans. New characters will reportedly be added to the series such as Jaco and Pax, not to mention actors like Jeff Ward being promoted to series regular. There is also the possibility for a Cloak & Dagger tie-in, but fans may have to wait on that confirmation for that.
Gregg comes from a background of directing, so it's no surprise he will be returning to the show to work in a behind the scenes role. The actor's first directorial credit came with the independent 2008 film Choke starring Oscar winners Sam Rockwell and Anjelica Huston. Along with writing Choke, Gregg also wrote, directed, and starred in the 2013 film Trust Me with William H. Macy and Oscar-winner Allison Janney. With a previous episode to his credit, and his character's recent departure from the series, it doesn't come as a complete shock that Gregg is returning behind the camera. Fans will get the chance to see the actor's directing talents once again when Agents of S.H.I.E.L.D. returns to ABC in 2019.
More: Clark Gregg Explains Absence From Marvel Studios 'Class Photo'
Source: Agents of SHIELD
Read more: screenrant.com